4 Towns Final Rd 12/9/2015
This Saturday sees the Mighty Marlins travel to Uttoxeter for the final round of this years 4 Towns Gala series.
Currently in 1st place after 3 rounds the Marlins will look to secure victory and bring the Trophy Home.
Final Team sheet is below along with Warm up and the venue address.
Please arrive early.
This is the 1st time the 4 Towns has been swam at the New Pool in Uttoxeter so let's make it a night to remember..
Good luck to all…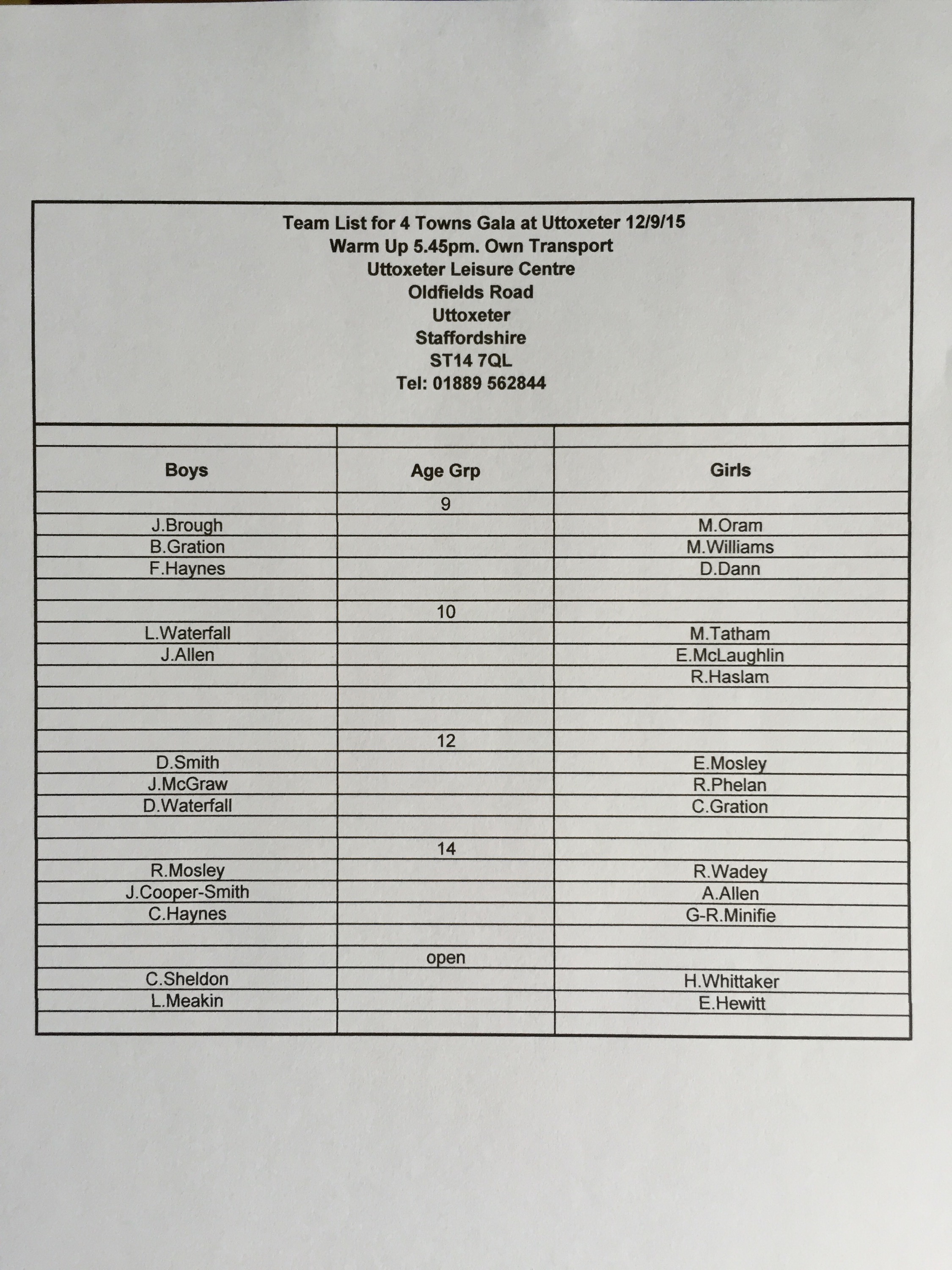 Copyright 2023
Join Belper Marlins
We'd love to have you with us
Fill in this form to start the registration process