Wow what a weekend of swimming! You did it !!
The results are in for  Arena 3 and after a superb performance last night at Alfreton where we picked up  3rd place and 4 precious gala  points I am delighted to  break the news that  we finished 20th in  Division 1 thus avoiding relegation by just 1 position. SO IT'S WEST MIDLANDS ARENA LEAGUE DIVISION 1 AGAIN NEXT YEAR!!!!  That took some great swimming and a real team effort. The atmosphere poolside last night was fantastic and any athlete who swam in any round of the national Arena league should be very proud of helping us to this result.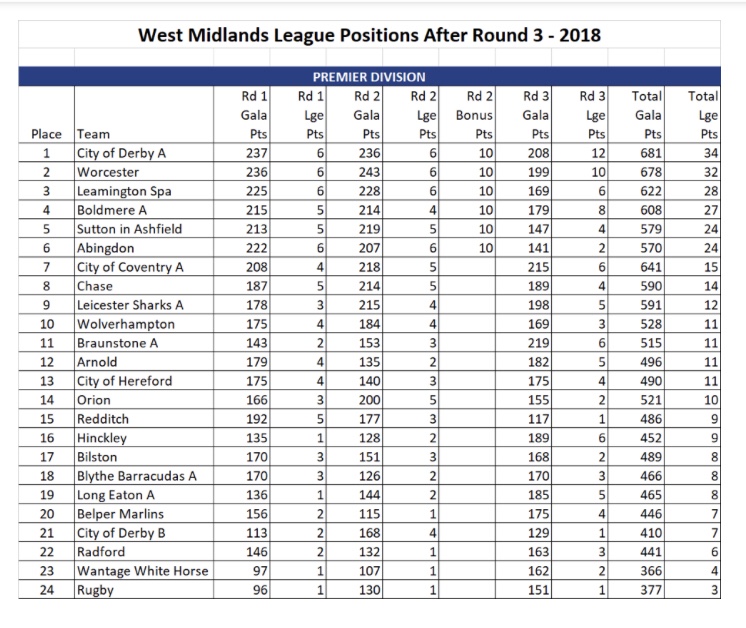 We then went on to the Derbyshire long course events at Ponds Forge Sheffield by
10 o'clock Sunday morning. This was a chance to do the 4 sprints of 50m in a superb 50m pool as well as a number of  100 and 200m events for older swimmers. Once again  our team of about 40 swimmers rose to the challenge winning 7 gold 8 silver and 3 bronze medals and finishing in the top 6 in 45 events and top 10 in  85 events.
There were a huge number of pb times done in the day  and too many to mention here but I was very proud of the way the team swam and supported each other during a very tiring weekend.
This is a gala that all  swimmers can enter [on the 50 m events ] as there is no qualifying time and its a wonderful learning environment for all swimmers . Parents please note this a one event to do next year for any  child aged 10 or over – its usually in the first week of December
Time for me to sit back and raise a glass to the swimmers, team managers, coaches officials and anyone else who helped , not just this weekend but also at any  time over another successful year.
Thanks for the perfect [early]  Christmas present
Mike Brett
Head Coach BMSC
Copyright 2023
Join Belper Marlins
We'd love to have you with us
Fill in this form to start the registration process