What's Next update.. See Note.
So with the Holiday season upon us enjoy the break however next years counties aren't a Million Miles away and to ensure you can swim you need a time (licenced).
We've recently blogged two Open Meets that are licenced and will help you on your way to gaining the qualifying times required.
We intend to licence our club champs at Xmas so another opertunity and then there's our own Open Meet in October,so plenty of chances.
See below the qualifying times from this years counties, don't forget it's your age at the end of next year you need to achieve.
Note:
Please note these may be amended and should be used as a guide only..
Print a copy off and highlight what you've got or close too..
BMSC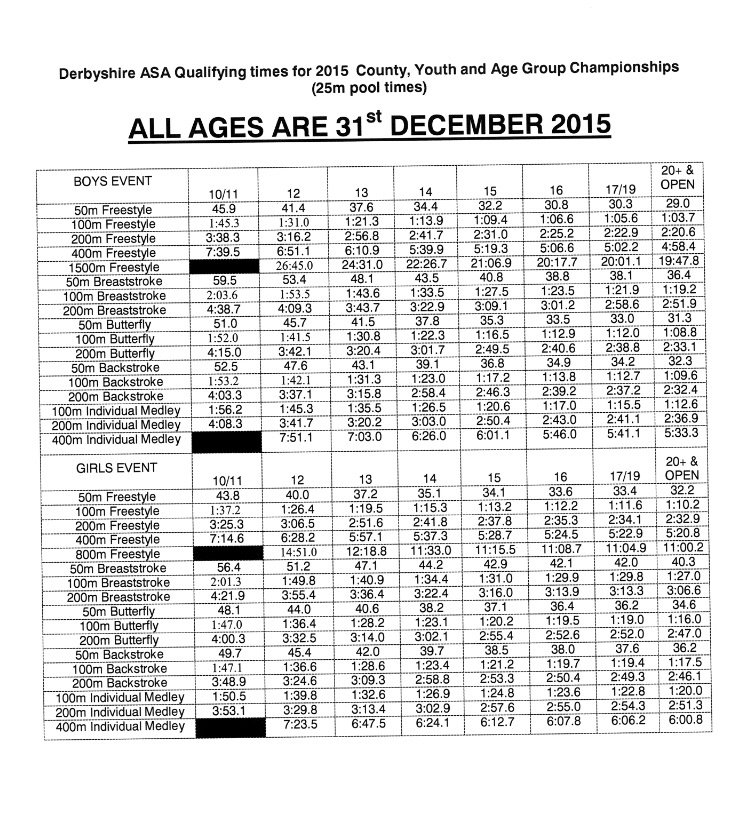 Copyright 2023
Join Belper Marlins
We'd love to have you with us
Fill in this form to start the registration process